Americans with Disabilities Act (ADA)
Design & Construction Services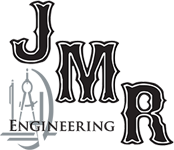 JMR has been retained by several contractors to provide ADA design and oversight services during construction, for the installation and upgrade of curb ramps within the Philadelphia metropolitan area as required by the City of Philadelphia, PennDOT and local municipalities. Project work on ADA curb ramps has been undertaken independently at select intersections, as well as incorporated into a variety of roadway engineering projects including utility infrastructure construction, surface treatment and water/sewer projects. Our services include topographic field survey, horizontal layout and vertical design for curb ramps, preparation of design plans, cost of material estimating, and preparation of associated design documentation, including PennDOT CS-4401s and Technically Infeasible Forms, as necessary.
JMR has invested significant resources to become familiar with the current ADA requirements, as they relate to design and construction. We have worked with the current standards in both ongoing design projects and in the field on construction projects. We have become very familiar with the individual curb ramp requirements based on differing situations, as well as installations as part of new construction and alteration projects. Furthermore, we have developed our own CAD program and custom forms that enable us to efficiently create designs and estimate quantity take offs. As of 2021, JMR has experience completing over 1,000 ADA curb ramp designs in the Philadelphia and surrounding PennDOT District 6-0 areas. Our relationship with the staff of the Philadelphia Streets Department has enabled us to obtain faster design approvals and keep projects on track during construction.
In addition to curb ramps, we have successfully completed numerous projects that involve ADA compliance including: ​
Utility infrastructure
Sidewalks, crosswalks and trails
Parking lots upgrades and retrofits
Roadways
Our design and construction experience includes work with the following corporations: ​
AT&T
Comcast
Verizon ​
Zayo Communications
Genesis Healthcare