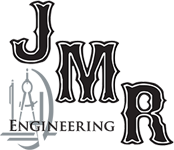 Testimonials
JMR has been Roussey LTD's engineer-of-choice for the last 7 years.  We have relied on their expertise to provide us with quality, reliable Pennsylvania Licensed ADA Designs and Utility Plan reviews for our large public utility Clients as they built critical 5G and fiber optic networks. JMR's years of experience in the City of Philadelphia have earned them an excellent reputation in the City Streets Department.
I have been working with Jack Robinson and his team at JMR Engineering for the past few years and it has been a great experience. We went through numerous other Engineering companies over the past decade or so until we found someone that works hand in hand with us. They have the expertise and passion to see a project through from beginning to end. They work seamlessly the various local townships and cities and consistently meet timelines. I have worked with JMR Engineering for projects to include handicap ramps in center city to parking lot expansions and Storm water management basins. We here at Direct Supply Property Management look forward to our future projects with Jack and his team at JMR Engineering.
Brian Huntoon
Direct Supply Property Management Pa.
When we embarked on building a 56,000 square foot community center for the local community we thought 'where do we start?' We were spending the community's money and needed to make an entire community satisfied, so it was critical to put the right engineering firm in place. We reached out to our local business contacts in the contracting business and JMR Engineering's name kept coming up. Jack and the complete JMR team have been a godsend. They have partnered with the community and have successfully walked us through every step of the process.
Keith Walsh
Executive Director
Great Valley Community Organization
Partnering with the correct support network is critical to the success of any business. In the custom home building industry, reliability and accuracy are crucial to our success. JMR Engineering's timely service, accuracy and attention to detail have greatly contributed to the success of our business. They align their services with the goals and needs of each project we engage them to work on with us. JMR's staff is attentive and acts fast in our ever changing industry. JMR is a firm we can rely for our engineering needs.
James M. Renehan
PRESIDENT / CEO
Renehan Building Group
I have known and dealt with Jack Robinson for over a decade. I was one his first clients at JMR Engineering. I have used Jack for civil engineering projects for my business Macadam Company, Inc. as well as real estate development projects. The real estate projects have been from the ground up as well as commercial site modifications.  Jack and his staff have handled the projects from survey, engineered plans, submittals and attending Township meetings. Their staff are good business people as well as good engineers.  They have always been very fair with their time and billing.  They are good people.  I would give JMR Engineering the highest recommendation possible.
Mark A. Bevevino
Macadam Company, Inc.
Raymond Iacobucci Communities has been a client of JMR since the firm's inception. JMR has designed and provided engineering services for several of our single family and townhouse developments. Jack Robinson from the onset of forming his company has always been professional and responsive. His approach is to seek out practical solutions to navigate through the conflicting requirements of Townships and regulatory agencies. I have witnessed the company grow with new partners and staff that have these same values and traits. In addition the company has always stayed out front in design and software technology. Our Garnet Reserve site was a difficult infill parcel with topography, rock, DOT access and wetlands challenges. JMR invested early in site opts which helped us to visualize our product line on the site while quantifying the site cost for pricing on our pro-forma. JMR turned around a concept plan within days from a site ops meeting with our management team and site contractor. The quick plan submission allowed us to make a critical submission deadline. Once site construction commences and homes are sold and built, the JMR staff is very timely on turning around our lot specific grading plans for each home helping our buyers and sales personnel at the time of agreement. JMR is responsive and professional in all aspects of design, development and construction. I would recommend JMR to any of my colleagues in home building and development.
Ray Iacobucci
Iacobucci Homes
Our firm has worked with JMR Engineering since its inception. I know our clients are very pleased with the work product. As land use attorneys, we appreciate that JMR is typically thinking two steps ahead and is able to identify issues before they become problems while offering clear, pragmatic solutions.
Lou Colagreco, Esq.
Riley, Riper, Hollin and Colagreco